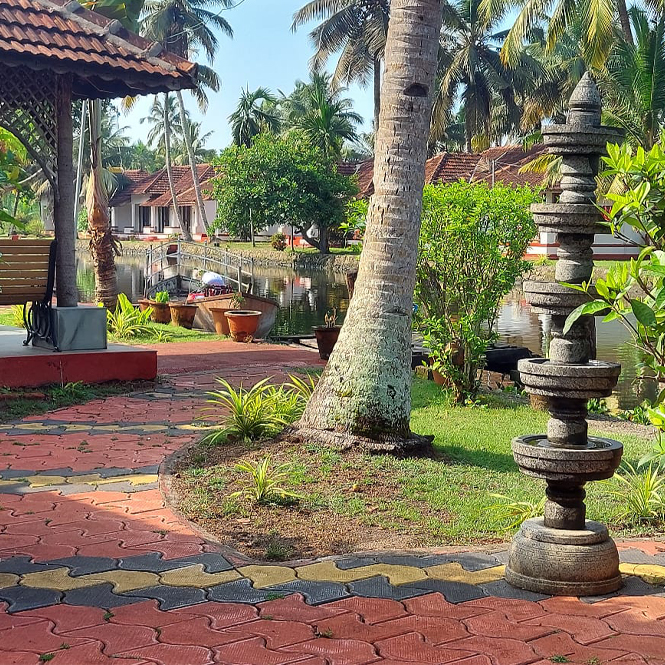 Experience Nature In and Out
Located in the heart of Alappuzha, the land of backwaters, Ayur Wakeup is a pioneer ayurvedic resort in Kerala. Founded in 1997, with more than two decades of services, Ayur Wakeup has already been acknowledged for its ayurvedic treatments by the best ayurvedic doctors worldwide. The hospital is nestled in a serene ambience with the tranquillity of backwaters that replenishes one's mind and soul. We believe that a tranquil ambience would enhance the effect of our ayurvedic treatment as a sound body evolves from a favourable environment. Kerala is acclaimed to be the paradise for Ayurvedic treatments, and Ayurwakeup with a team of assiduous medical practitioners, omniscient in the divine Ayurvedic treatments in Kerala profess to provide you with the best services and treatments, whether it is for rejuvenation or cure from diseases.
Ayur Wakeup was founded with tremendous sincerity for the well-being of humankind and to provide quality service to the general public. We guarantee not only good health but also the vividness of life. This is accomplished through Ayurvedic principles that were established through intuitive and divine comprehension of vedagrandhas. We provide well-facilitated premium villas with a picturesque vista of the backwaters, as well as unsurpassed hospitality and service at a reasonable price. The unparallel excellence in the ambience and rejuvenating treatments have soared the reputation of Ayur Wakeup as one of the best Ayurvedic treatment centres worldwide.
The Concept of Ayurvedic Treatment Centres
India can ever be proud of its profound contribution of Ayurvedic treatments to the world. Ayurveda (derived from Sanskrit words: ayuh: life, Veda: knowledge) is a systematic body of knowledge and wisdom for healthy living, as the name suggests. The analysis of Ayurveda, which represents a well-codi ed human care system and communicates the art and science of health and healing, requires an understanding of the extensive conceptual framework of science. Although the perfect roots of Ayurveda remain a mystery, it has a sustained legacy of more than 3000 years. It can be observed that Ayurveda is based on the wisdom of ancient sages, whose visions and insights are documented in the Vedas. The Vedas are the ancient contemporary accounts of knowledge.
Ayurveda is a medical system based on a philosophical underpinning that does not change with time. At the administrative level, Ayurveda, like any other biological science, is changing. Ayurvedic medicine is a down-to-earth practical technique that is in tune with changing trends and demands in human existence.
This is the fact that attracts mankind to the ayurvedic treatment centres in India. Medicinal science is an evolved methodology to enhance human existence. Whether documented or not, the medicinal practice should have already been in the ancient ages, for curing illness and improving health would always be a major agenda of every living being. So a recorded medicinal practice that is over 3000 years could already be trusted, for it might have been developed with millions of investigations and analyses over the years. This simple fact is enough to understand the answers to why more and more people visit the Ayurvedic resorts in Kerala; for rejuvenating their senses and treating even acute ailments.
Rejuvenate your Senses at the Best Ayurvedic Resort
Rather than being just a medical treatment centre, Ayur Wakeup put forward the idea of rejuvenating the senses of patients and helping them to have a relaxed mind and soul that absolutely aids in alleviating their ailments. The serene ambience of this Ayurvedic resort in Kerala is an added aspect of a peaceful mind and soul. Not just the treatment, but also the ambience embraces the purity of nature, thereby energising their soul and boosting their moods. The Ayurvedic treatment emphasises utilising naturally grown herbs to treat body ailments. The concept is more like connecting to the roots of nature, a having a journey to an ancient healthy world free from the hustles of swamped city life. Ayur Wakeup is an Ayurvedic treatment centre that exhibits a myriad of proven methodologies to detoxify the body and revitalise the mind, thereby bringing out the best version of every humankind. We help you leave back all your tensions and miseries at this place and return to your place as the most healthy version of you.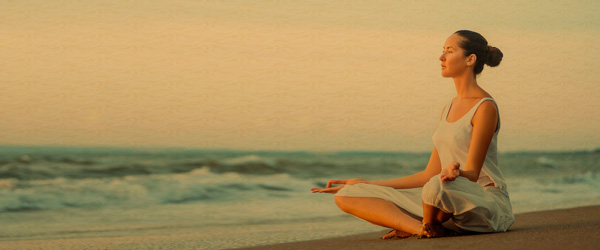 Ayur Wakeup sets its objective to embed a blend of the native and innovative medical treatment systems for a quick recovery from acute ailments, rehabilitation, and rejuvenation by a professionally disciplined team of elite Ayurveda doctors in Kerala.
We foresee ourselves as a pioneer in the health and wellness sector, introducing a unique threshold in the global healthcare scenario through comprehensive ayurvedic treatment methodologies.