About Us
Discover a haven of blissful Ayurvedic experiences at AyurWakeup Coirvillage Lake Resort, nestled in the heart of Alleppey, Kerala. As a premier Ayurveda resort and wellness center in Alappuzha, we invite you to indulge in the profound healing traditions of Ayurveda amidst the breathtaking beauty of Kerala's backwaters.
Immerse yourself in the age-old practices of rejuvenation as our skilled practitioners curate personalized treatments to harmonize your mind, body, and soul. With a focus on holistic well-being, our resort offers a tranquil escape from the hustle and bustle of daily life. Surrender to the soothing touch of Ayurvedic therapies, embrace the calming ambiance of the backwaters, and embark on a transformative journey of self-discovery and rejuvenation. Experience authentic Ayurvedic wisdom and find serenity at AyurWakeup Coirvillage Lake Resort, where natural healing and blissful relaxation await.
Ayurvedic Dining
Yoga and Meditation
Ayurvedic Medicine
Doctor Consultation
Herbal Garden
Parking
The Package includes;
A/C Accommodation,
Ayurveda Treatment (Almost 1.30 to 2 hrs Every Day, Like Massage. Kizhi, Dhara etc)
Ayurvedic Vegiterian Full Board Meals
Consultation
Medicines During the Treatment
PeriodPick Up and Drop, Kochi Airport ( Only for those who made booking 14 or more days Ayurveda Treatment package)
Additional may charged for:
Laundry services.
Lab tests or X-ray,Scanning etc.(if needed)
Taxi services (other than airport transferfers Trivandrum or Kochi).
Take away medicines.
The package starts from:
₹7000/ Day per person
Coastal Charms Just Moments Away
Experience the allure of Alappuzha Beach, a captivating destination located just moments away from our resort. With its golden sands, swaying palm trees, and pristine waters, the beach offers a perfect setting for relaxation and leisure.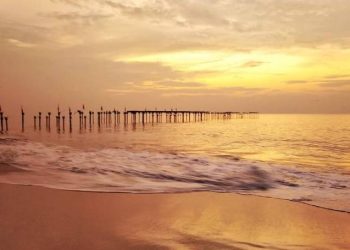 Krishnapuram Palace
Step back in time and explore the magnificence of Krishnapuram Palace, a captivating architectural gem nestled in the heart of Kerala. Discover the rich history and regal grandeur of this ancient palace, adorned with intricate woodwork, exquisite murals, and tranquil gardens.
Marari Beach: Serene Seaside Bliss in Kerala
Welcome to Marari Beach, a tranquil paradise that beckons with its pristine shores and soothing waves. Escape to this idyllic coastal haven, where palm-fringed golden sands meet the sparkling waters of the Arabian Sea.
Vembanad Lake
 Embark on a journey to Vembanad Lake, Kerala's largest and most enchanting backwater expanse. Lose yourself in the breathtaking beauty of this serene aquatic paradise, where emerald green waters stretch as far as the eye can see
St. Mary Forane Church
Discover the profound history and spiritual essence of St. Mary Forane Church, a magnificent testament to faith and tradition in Kerala. Nestled amidst picturesque surroundings, this ancient church stands as a symbol of architectural splendor and religious devotion.
Mullakkal Rajarajeswari Temple
 Delve into the spiritual heritage of Kerala by visiting the revered Mullakkal Rajarajeswari Temple. Dedicated to the benevolent Goddess Rajarajeswari, this temple exudes a profound sense of devotion and reverence.
Kuttanad
Welcome to Kuttanad, a mesmerizing region often referred to as the "Rice Bowl of Kerala." Immerse yourself in the scenic beauty of this unique backwater landscape, where emerald paddy fields stretch endlessly, interspersed with serene canals and coconut groves.
Karumadi
Step back in time and explore the enchanting village of Karumadi, where a remarkable ancient sculpture awaits your discovery. The Karumadi Kuttan, a revered black granite statue of Lord Buddha, stands as a testament to the rich cultural heritage of the region.
Backwaters of Alleppey
 Discover the ethereal beauty of the Backwaters of Alleppey, a mesmerizing labyrinth of canals, lagoons, and serene waterways. Embark on a captivating houseboat journey through this idyllic landscape